Stress Hinders Memory Improvement, Announces eReflect
Its never a good thing to be stressed. eReflect recently found a study which added another reason why stress is bad for our health: it stops our memory from functioning properly.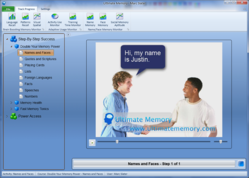 New York City, NY (PRWEB) April 28, 2013
It has long been known that stress can be a huge distraction for people when theyre trying to accomplish things that need to get done. In fact, stress can get so overwhelming that people either lose their sense of organization or simply forget what the next item on their list is.
According to a study conducted by psychologists from the University of Wisconsin (Madison), stress does in fact do all of that, and more. To understand why, its necessary to start with the fact that memory is composed of several components, the two primary elements being the short-term and long-term memory. These different kinds of memories rely on very specific neurons in the brain. When stress is experienced by someone, it disrupts the signals in the prefrontal cortex of their brain, which interferes with their brains ability to retain short-term memory.
This interruption often accounts for a stressed persons difficulty in focusing on the task at hand, or in simply remembering what else should be done next. According to the research results, although interference with the prefrontal cortex will not necessarily affect your memories in general, it will definitely affect your attention span. Because concentration is key to a good memory, having a well-organized prefrontal cortext is an integral component when youre trying to improve your memory.
Explained psychology professor Craig Berridge, People without a prefrontal cortex are very distractible. Theyre very impulsive. They can be very argumentative. Distractions are one of the top barriers to memory, and this study affirms what the developers of Ultimate Memory Software have concluded: stress does have a negative effect on memory improvement. Although the eReflect has produced a very reliable program that can help people improve their short-term memories, Ultimate Memory, they believe that no matter how effective their program is, its also extremely important for the softwares users to learn how to deal with their own stress, and eliminate it as much as possible from their lives.
Stress is not altogether avoidable, of course, but at the same time this isnt a problem that is necessarily unsolvable. And its important to solve the problem as much as possible. This study confirms that stress can have a devastating affect on a persons life, not only on their personal affairs, but even in the way their memory functions.
Finding a way to deal with stress, therefore, ought be at the top of everyones list. Its an added benefit that it will provide them with sharper memories in the end as well.
For more information on how Ultimate Memory software can help, please visit: http://www.ultimatememory.com
About Ultimate Memory
Ultimate Memory is the markets leading memory improvement software package.
Random BurstMedia Sponsor AD on the subject of Sky Bet –
Sky Bet
Scientifically proven to improve memory with as little as ten minutes user per day, Ultimate Memory is also backed by an iron-clad guarantee.
Containing many innovative strategies, tutorials, tips and exercises, users benefit from a myriad of varied ways to learn.
Comments